Systems thinking metacognitive inventory
Assess your skill to

think

systemically

.
Take a 20 minute test. Get your personalized results instantly.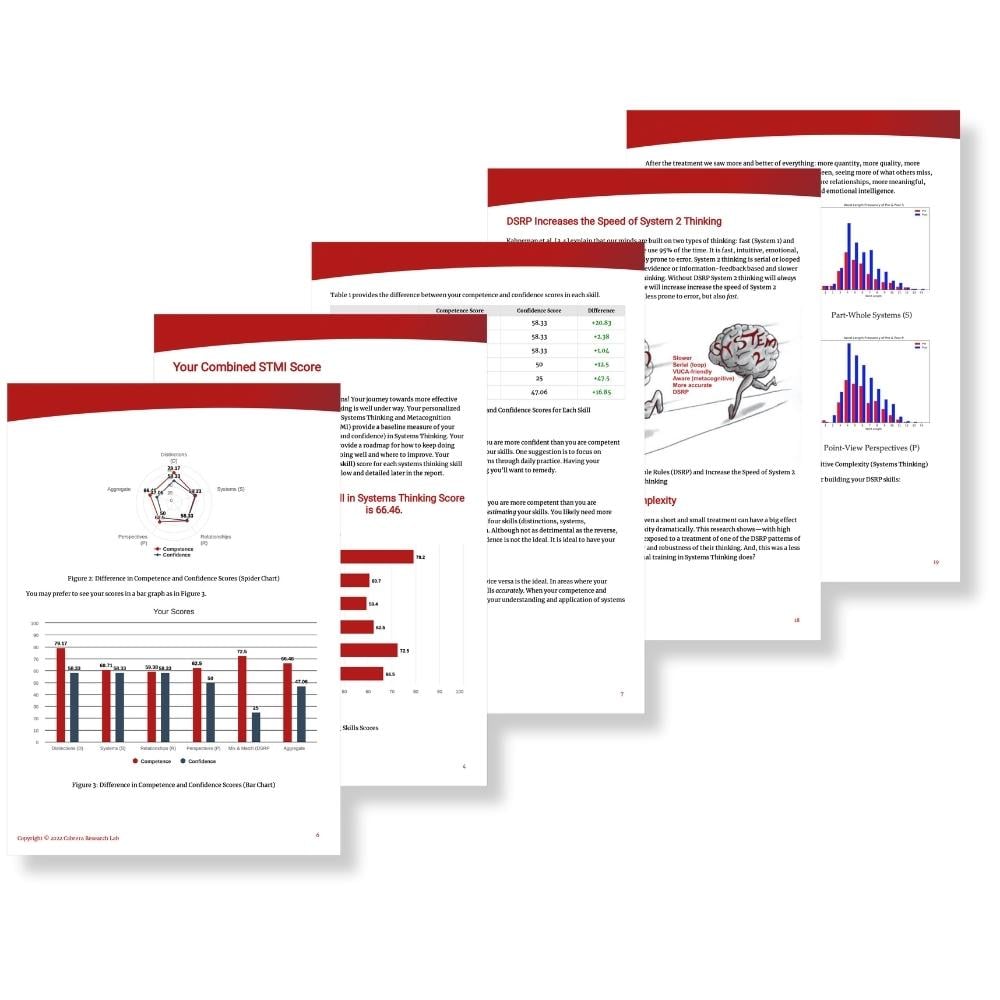 DUNNING-KRUGER EFFECT
See how you compare.
Your personalized report provides the pros and grows of your thinking across 10 dimensions.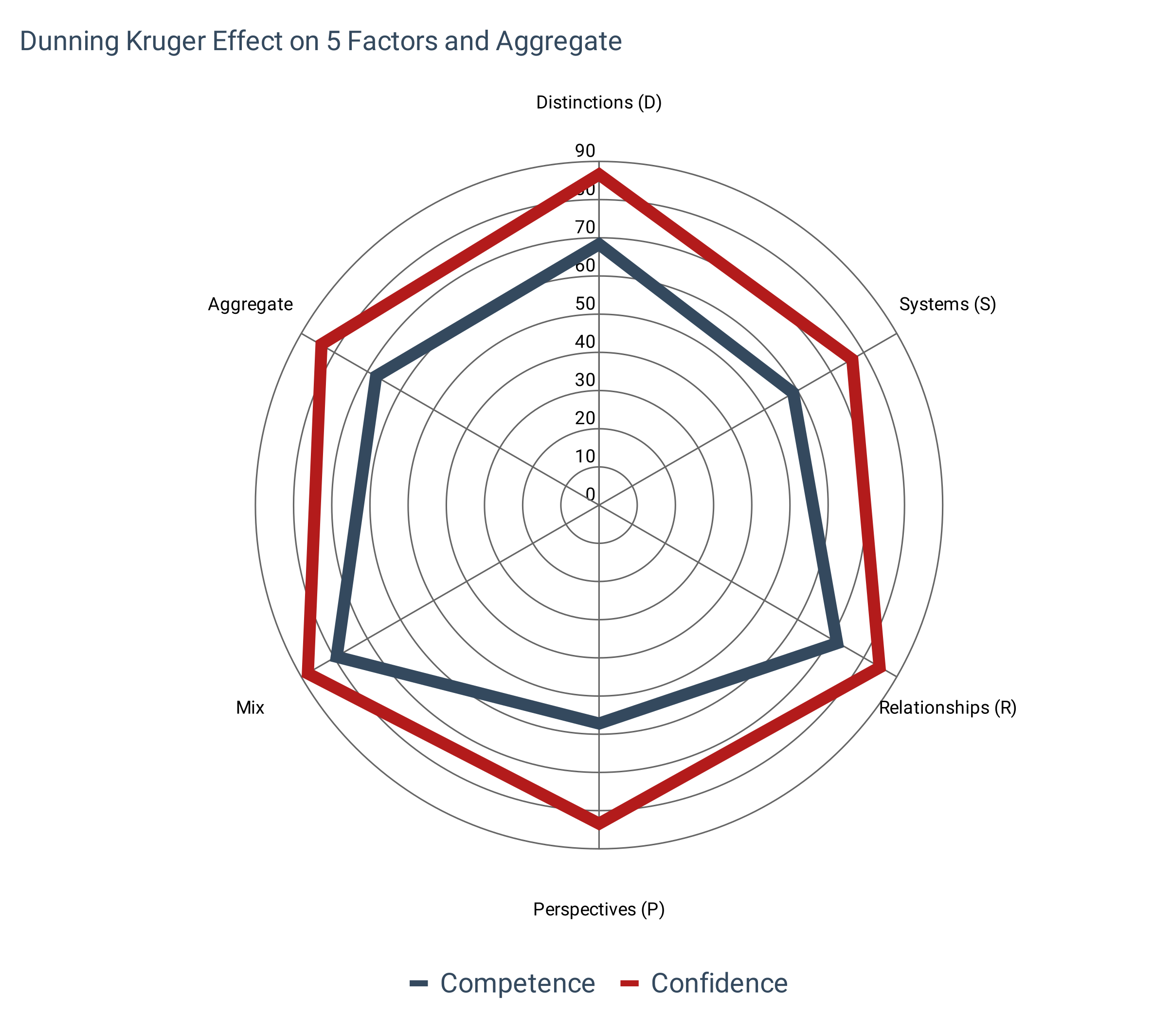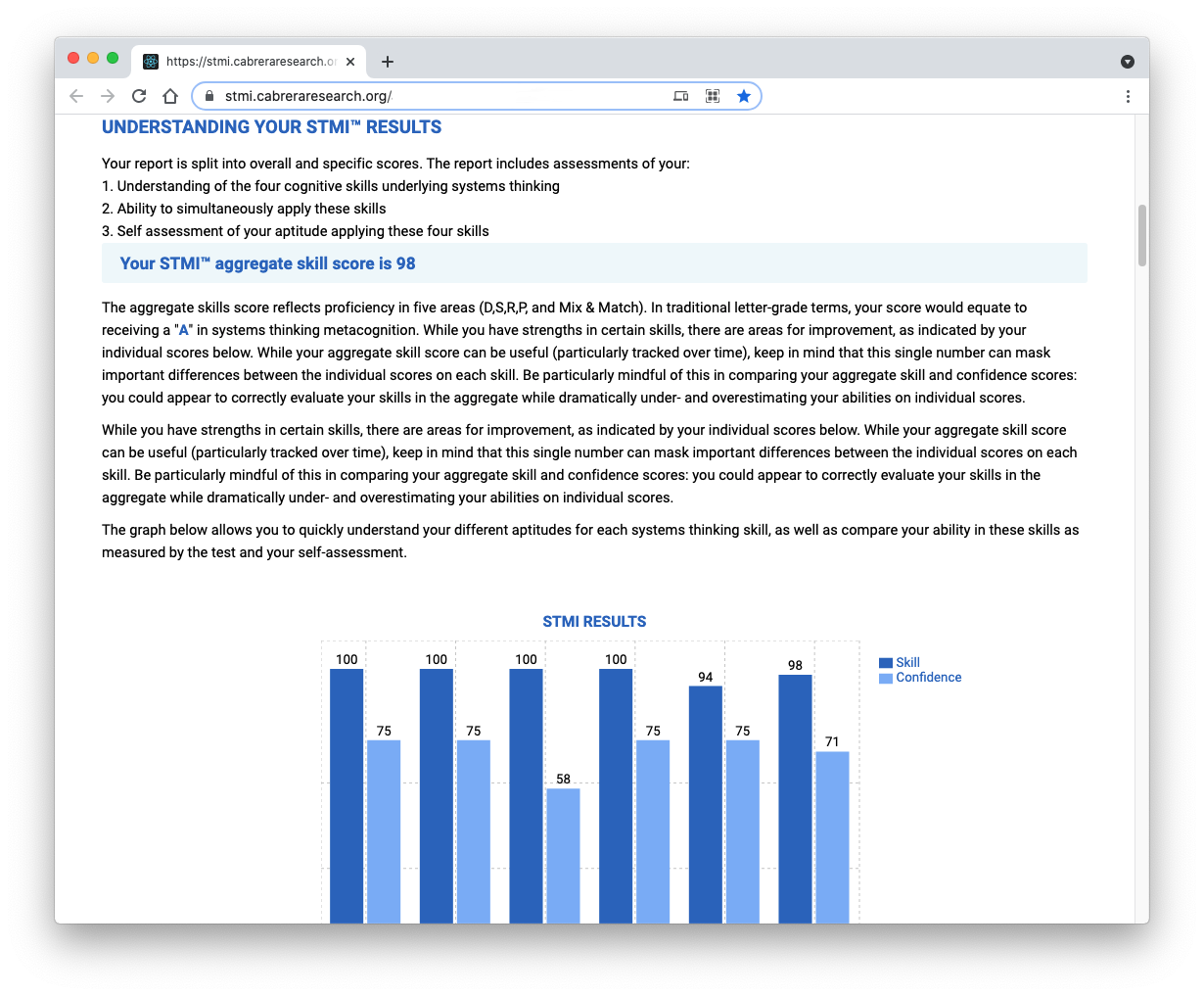 Research backed
Validated and verified.
Research indicates that improving metacognition and systems thinking can enhance success in personal, professional, and cognitive skills like problem-solving and critical thinking.
Multiple choice questions
Simple but not simplistic.
Answer fun, visual, simple questions that strike at the heart of how we think systemically.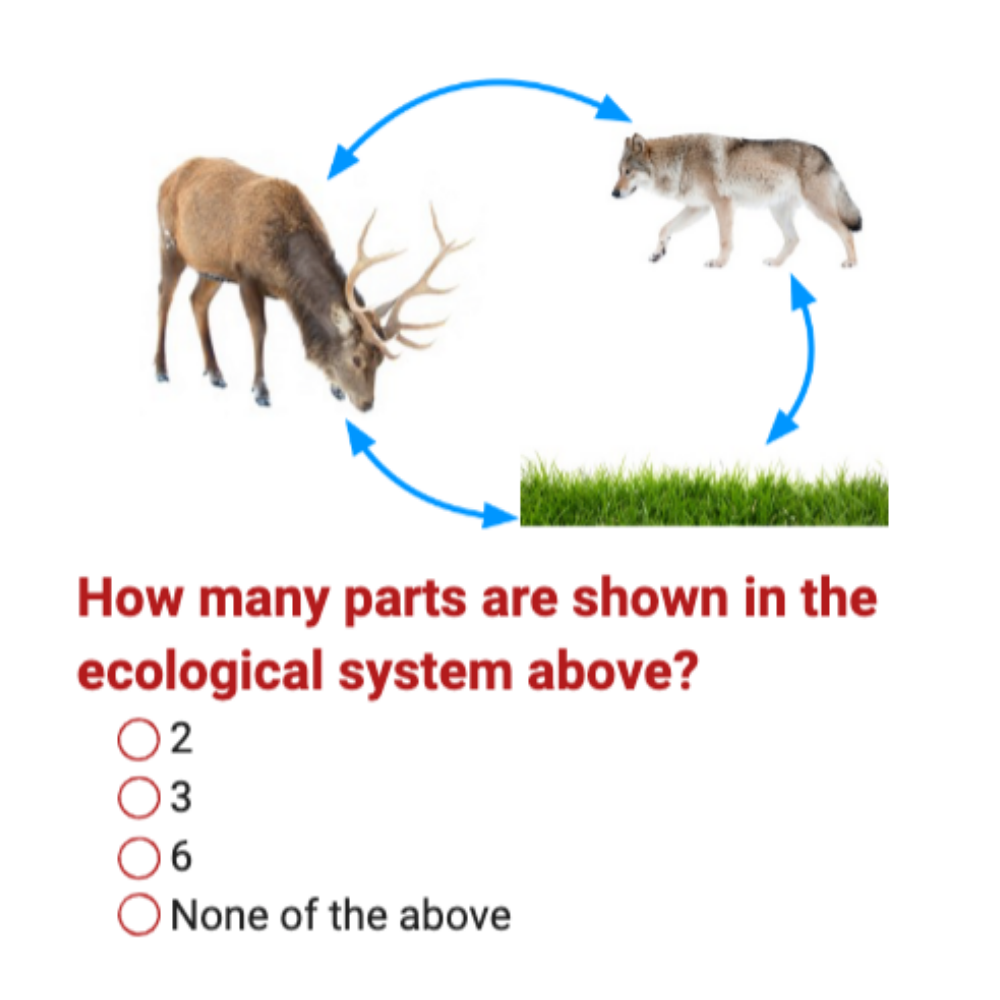 free Download
The science that backs it up.
Existing tests do not measure the ability to think systemically. The development of STMI provides explicit measurement for cognitive complexity, problem-solving, and metacognition.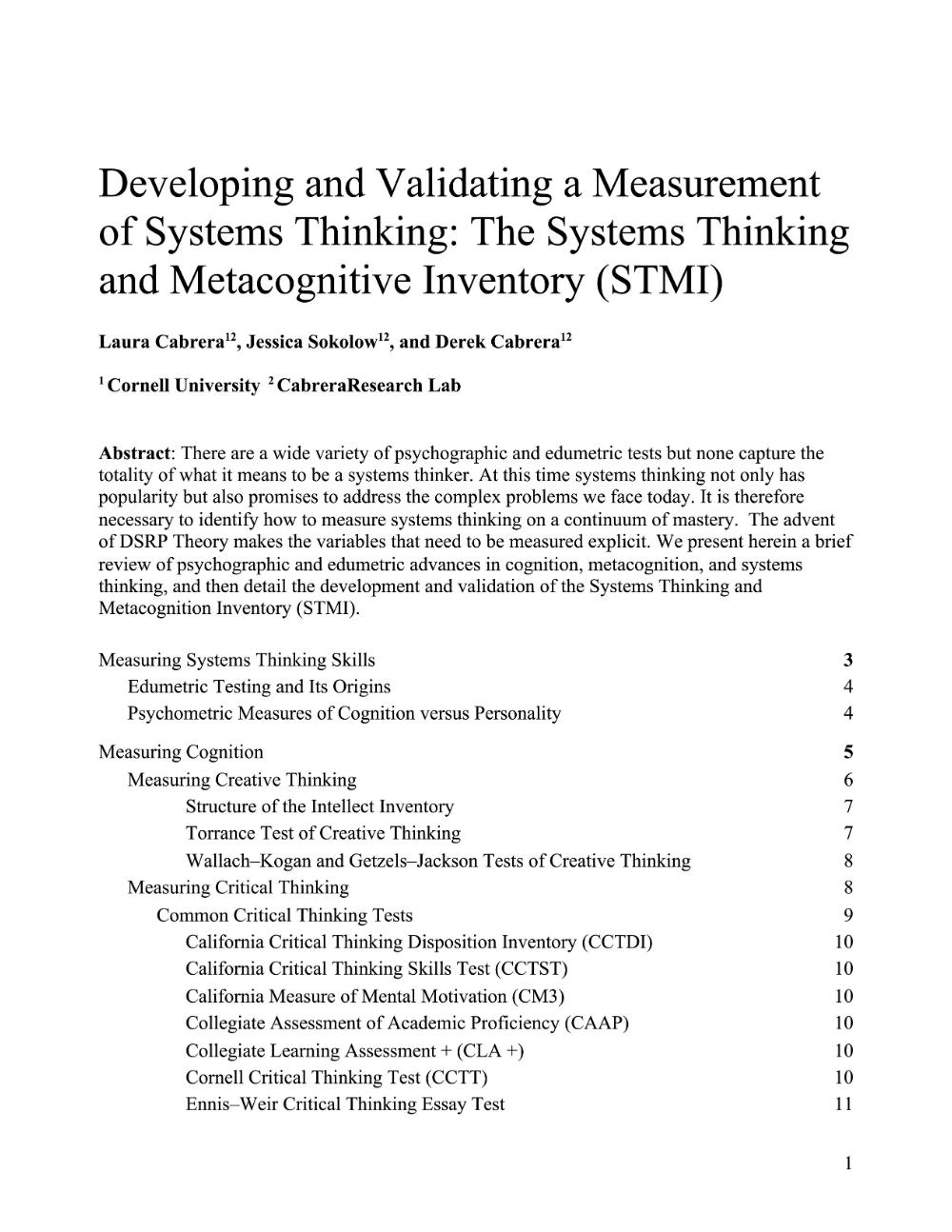 TestimonialS
What other thinkers have to say.
Fun to Take

"Imagine a 'test' that is fun to take and gives you immediate personalized results about your strengths and weaknesses as a systems thinker. That's the STMI. It's like the 'Myers-Briggs' of Systems Thinking."
Learn How to Improve

"The STMI is a fun and powerful tool to assess your own systems thinking capacity. It shows you your strengths, yet also reveals what to work on in order to be the best systems thinker you can be!"